Coffee, Conversation & Books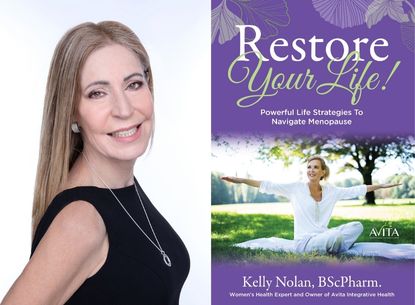 Wednesday, February 15th @ 7:00p.m.
Join Dufferin Libraries for their Coffee, Conversation & Books series where local authors are featured in local coffee shops.
Grand Valley Public Library will host local author Kelly Nolan at the Perked Pierogi in Grand Valley to discuss her recently published book Restore Your Life: Powerful Life Strategies to Navigate Menopause.
Nolan is a pharmacist and women's health expert with 30 plus years experience. Her extensive expertise in women's health and specialized training in saliva hormone testing provides women with a powerful step-by-step tool and customized solutions to balance hormones and overcome their worst menopausal symptoms.
Previous Author recordings.
Deputy Mayor of Shelburne, Steve Anderson, debut memoir "Driven to Succeed". Watch the recording here!
Valorie Mathers, local Children's book author of "Preschool Adventures" . Watch it here!
Watch the interview with Diane Bator.
Vaccine Information Session
Do you have questions about COVID-19 and the vaccines? Attend this information session facilitated by Wellington-Dufferin-Guelph Public Heath to learn more.
Did you miss it? Watch it here!
Follow us on Facebook and Instagram @grandvalley_publiclibrary for current events and library information. We also have a TikTok account @grandvalleypubliclibrary so give us a follow for some fun!
Join us to have a story read aloud to you by a town dignitary or business owner/member and discover the faces and places in our community. Geared towards children ages 0-5, but adults and older siblings might also enjoy sharing in this timeless tradition of reading a good story together.
Check out our Events Calendar for all our programs at a glance!